On October 3 2018 I competed on the History Channel show
KNIFE OR DEATH
with a sword that I had made in 14 hours,
KNIFE OR DEATH
Knife or Death Season 2 Premier "Forged in Fire All Stars" episode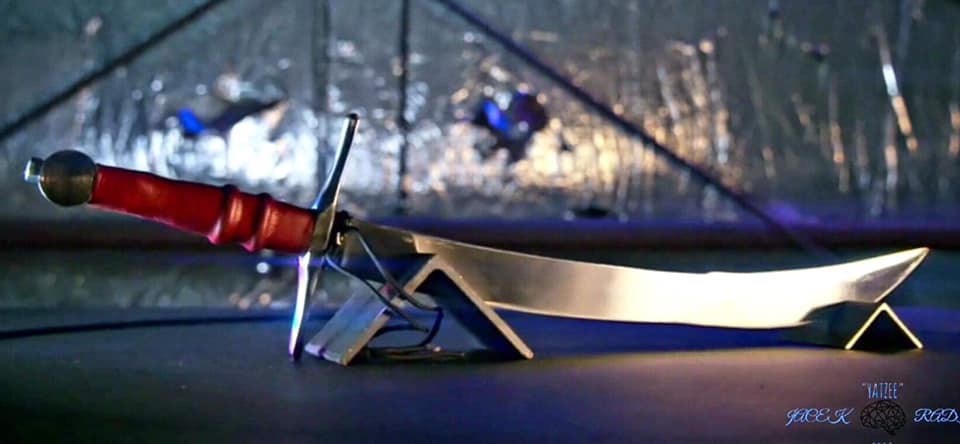 Knife or Death "RedSword" Competition Falchion
80CrV, 20 inch long flatground blade with sharpened convex swedge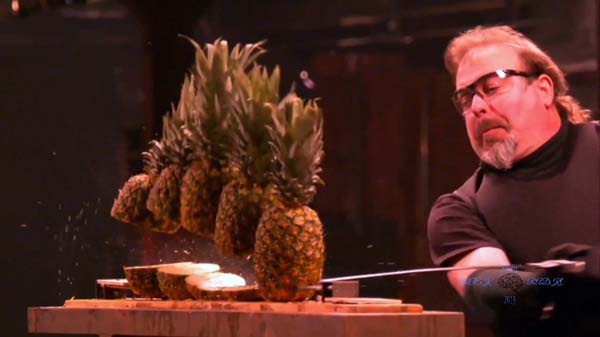 Pineapples (and a steel block---oops)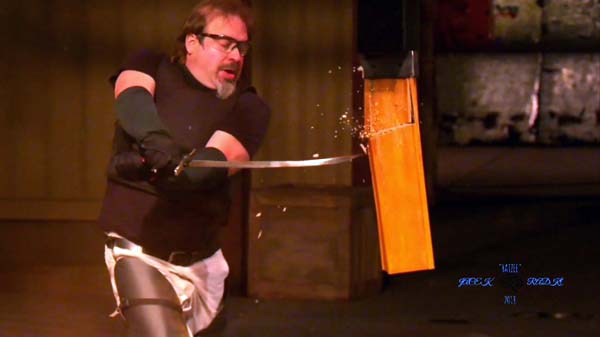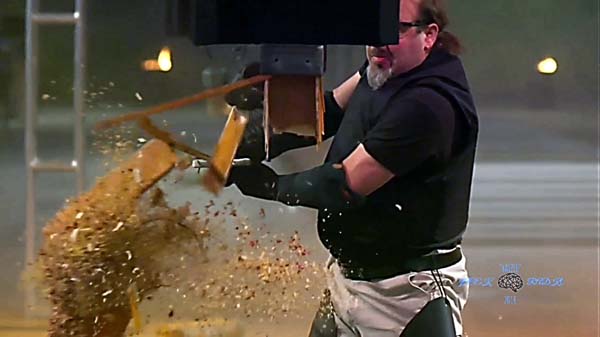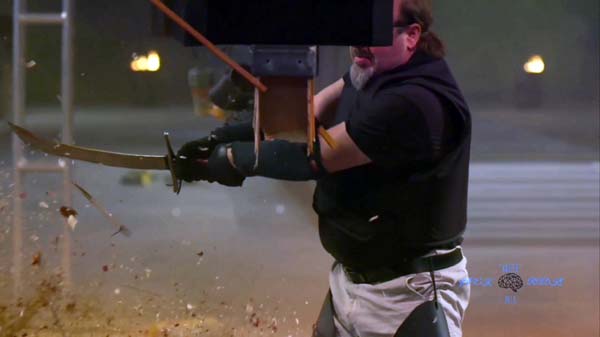 Box filled with sawdust and gravel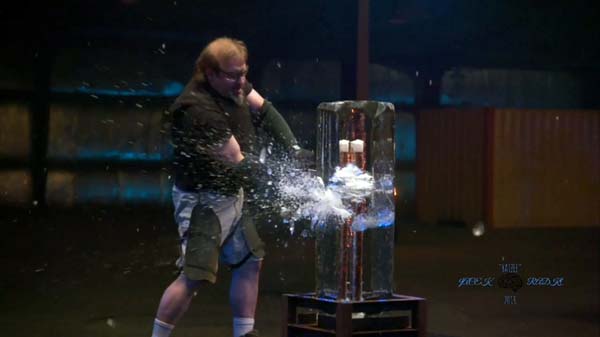 And of course the ice block (before I hurt my shoulder and ran out of gas)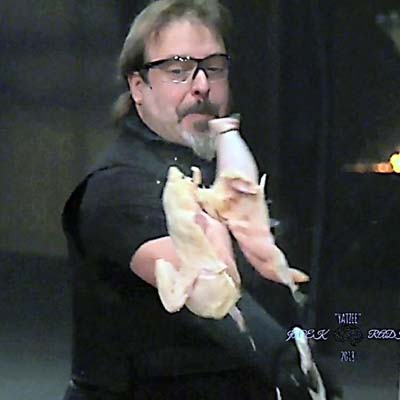 They said to cut through the thickest part, I cut through the whole chicken!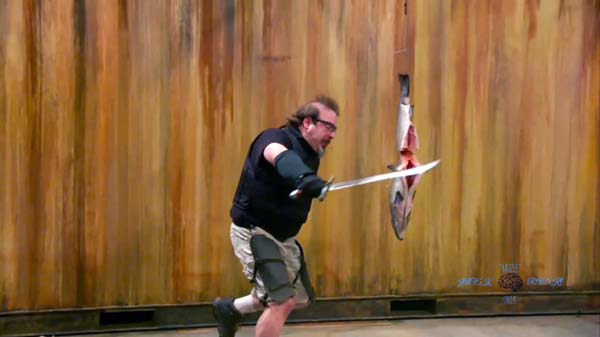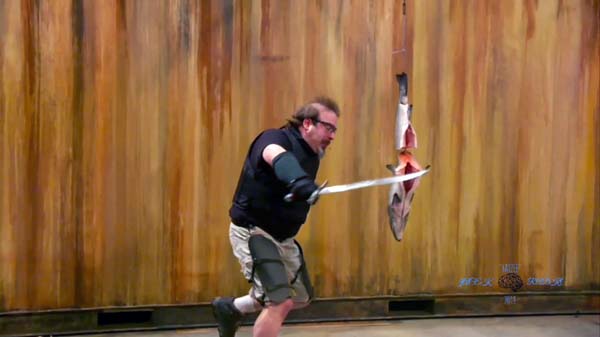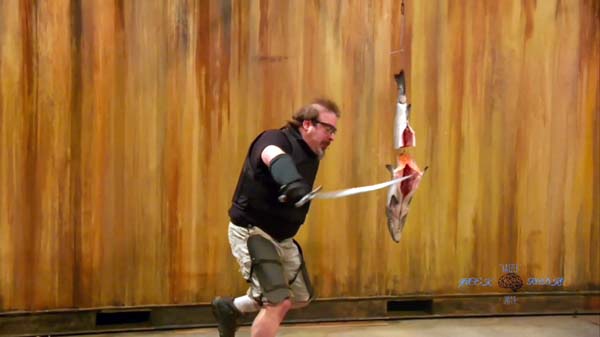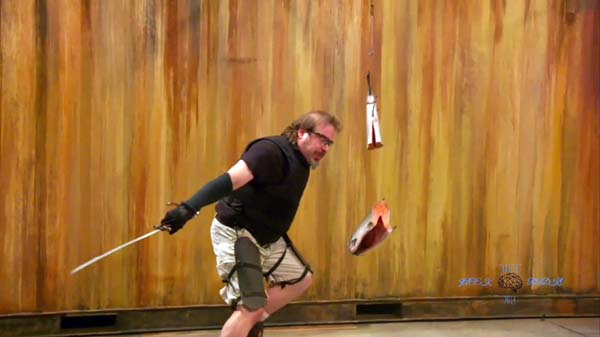 Talk about a clean cut! The top half of the fish doesn't really move much at all (but look at the wave traveling down the blade)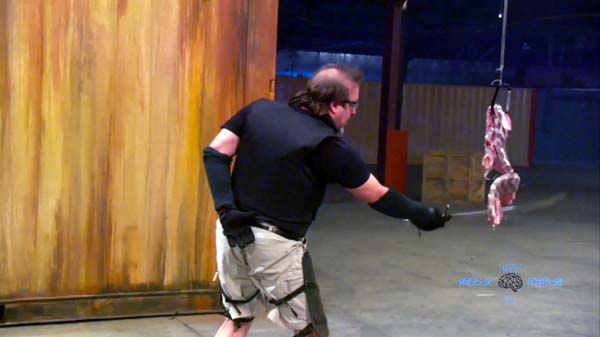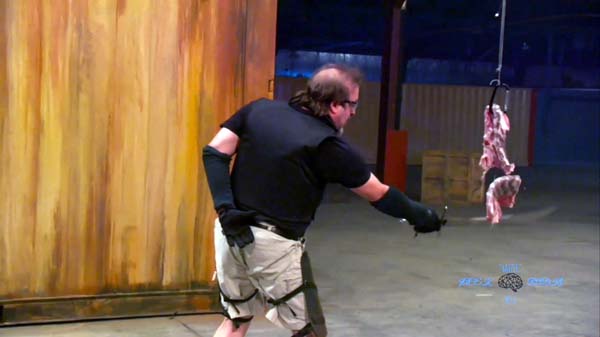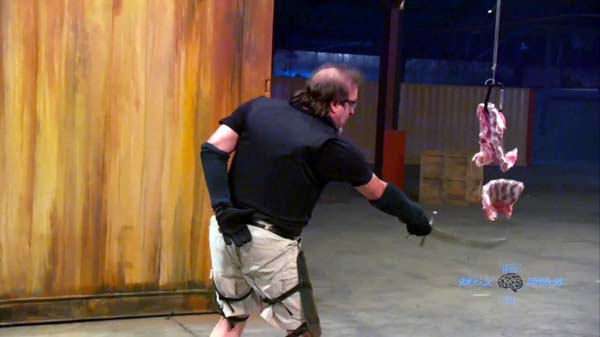 Same thing with the ribs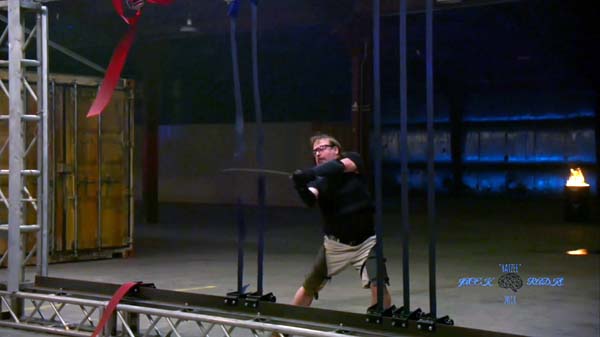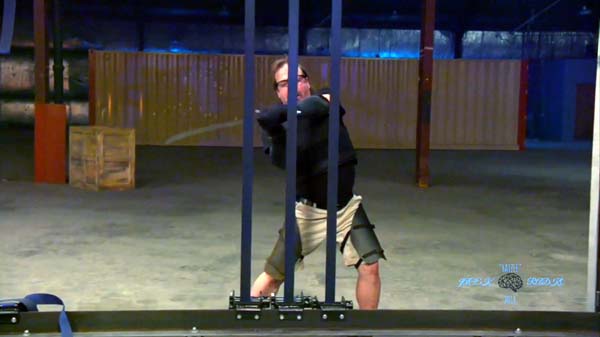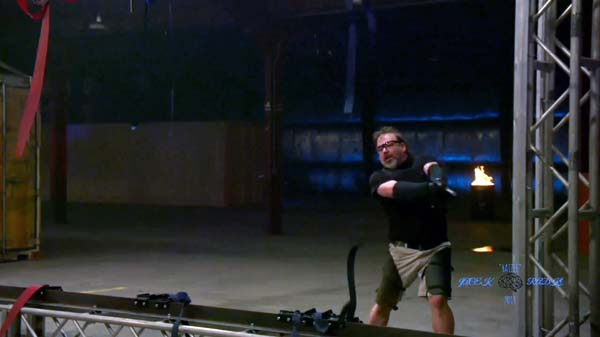 Straps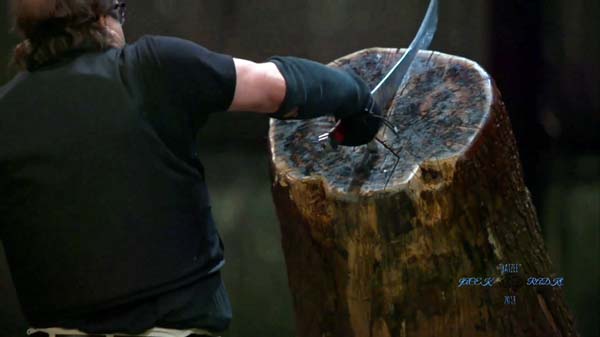 STUMP CLUB MEMBERSHIP ACHIEVED!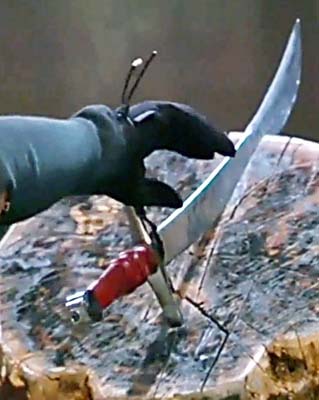 The Stump Club Lineup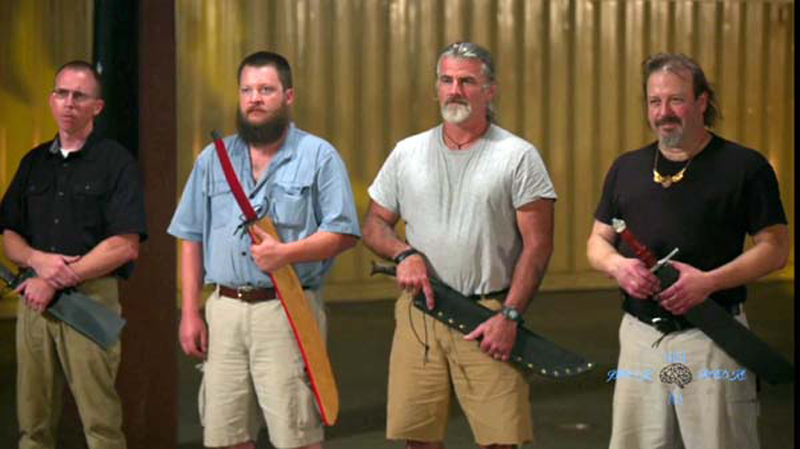 (Left to right) Dave Roeder, Jay Repogle, Season 2 Grand Champion Keith Hill, and Page Steinhardt (me)
Forged in Fire Season 4 Episode 6
https://www.dailymotion.com/video/x6lqfm9


History Channel Forged in Fire Knife or Death Season 2 Episode 1
https://www.dailymotion.com/video/x6uqya2
Email me! page@sunshadowdesign.com
Please follow this link to view a gallery of some of my work